You Owe It To Yourself HydraFacials At Dr Baileys Office Osage Beach
Dr Bailey's office here in Osage Beach just started doing HydraFacials.
This procedure improves the appearance of your skin, The results are immediate, no downtime or discomfort and can be done during your lunch hour. Here is the process:
Cleaning and Exfoliates - Removes dead skin cells.
Acid Peel - Gentle peel that loosens dirt and debris
Extraction - Painless extraction using vortex suction to clean pores.
Hydration - Antioxidants & Hyaluronic Acid are Vortex-Fused to nourish and protect your skin.
I promise you won't be sorry ... I am a believer in this wonderful treatment!
Thank you Dr Bailey, Lacey & Staff !
Dr Bailey Cosmetic Surgery and Vein Clinic
5780 Osage Beach Parkway, Suite 200
Osage Beach, MO 65065
573-302-0032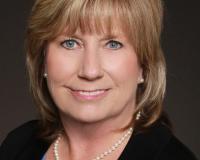 Kathy Beeler is a trustworthy Lake of the Ozark Realtor, who is reliable and knowledgeable when it comes to buying or selling properties in Lake of the Ozarks area. If you are in need of a professiona....