I found the graphic below interesting in how we are changing as a country.... I'm personally between a Boomer and an X'er...LOL.... We make up the majority of the population!
The youngest of the Generation group the Millenials has the the largest Age definition, but the smallest percentage of the population. This group is sometimes called the Peter Pan group.
If your in this age group...they considered you more free spirited and slow to forming a household! You might also like to know your income levels given the inflation factor hasn't kept up with how the Boomers started!
I just found the chart interesting.... I thought you might as well!
Have a great day!
Spring is on the way...they Say!
Julie Wilson
573-873-3352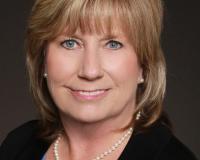 Kathy Beeler is a trustworthy Lake of the Ozark Realtor, who is reliable and knowledgeable when it comes to buying or selling properties in Lake of the Ozarks area. If you are in need of a professiona....