LAKE OF THE OZARKS, Mo. — Over the past decade, boat- and dock-owning lake residents have learned a hard lesson: winter can not only hit their docks pretty hard, but their bank accounts, too.

Back in 2000, high winds pushed ice through the Lake, which then demolished any and all docks and property in its way. The snow and ice storms of 2006 also sunk boats and docks alike all over the Lake of the Ozarks, too.
Many of those affected then learned that their insurance companies could do little to help them out, which meant that they had to pay repairs costing an average of $1,000 out of pocket. Those who had their docks completely destroyed were looking at replacement costs of $20,000 or more.
With inclement weather well on its way, Lake residents who have yet to winterize their property would be wise to do so. Here are a few tips and pieces of advice from area experts that can likely help.
https://www.lakeexpo.com/real_estate/is-your-dock-winter-ready-top-dock-winterizing-tips-from/article_656d221e-74bf-11e4-b891-9b3b6a09537b.html?utm_source=second-street&utm_medium=email&utm_campaign=11.7.2017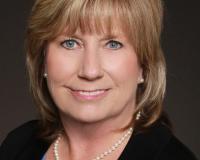 Kathy Beeler is a trustworthy Lake of the Ozark Realtor, who is reliable and knowledgeable when it comes to buying or selling properties in Lake of the Ozarks area. If you are in need of a professiona....