Whats Going On With Mortgage Rates Right Now From Gerry Phillips With Movement Mortgage
What will happen with mortgage Rates?
What impact does the Federal Reserve Bank (FED) Policy have on Home Mortgage Rates?
The truth is... the bond markets daily trading directly impact Home Mortgage Rates.
The FED's regular meetings (last one held on March 16th... next one is on April 27th) are used to discuss & implement The FED's Monetary Policy.
That Policy does not directly impact Home Mortgage Rates... but they do influence them.
This is done by the bond investors interpretation of what the FED is trying to do... the ones that predict what is going to happen the best/closest... makes the most money.
That is why you see so much volatility in Home Mortgage Rates.
Some Recent Comments from the Last FED meeting....
Since the meeting, however, several Fed officials have supported tighter monetary policy, sending a mixed message to investors. These officials feel that the performance of the U.S. economy may justify a rate hike as soon as the next Fed meeting on April 27. Investors will be closely monitoring comments from other Fed officials to determine how much support there is for these more hawkish views.
Thanks!
ALWAYS feel free to call, text, or email me… any day, any time. My direct mobile number is 573-480-1978.
Accessible, Responsive, Decisive, Dependable Lender….
Gerry Phillips, Loan Officer (NMLS #505678)
Movement Mortgage
573-480-1978 (mobile)
866-302-2942 (fax)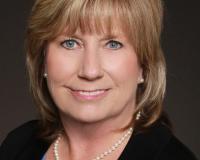 Kathy Beeler is a trustworthy Lake of the Ozark Realtor, who is reliable and knowledgeable when it comes to buying or selling properties in Lake of the Ozarks area. If you are in need of a professiona....