What Is Impacting Mortgage Rates Gerry Phillips With Movement Mortgage
There has been some volatility in the markets due to today's pending Fed meeting and the upcoming British vote on exiting on June 23.
There is little expectation of any short term rate changes of which the FED has direct control.
The statement that the FED releases will have more impact than anything.
More later....
Thanks!
ALWAYS feel free to call, text, or email me… any day, any time. My direct mobile number is 573-480-1978.
Accessible, Responsive, Decisive, Dependable Lender….
Gerry Phillips, Loan Officer (NMLS #505678)
Movement Mortgage
573-480-1978 (mobile)
866-302-2942 (fax)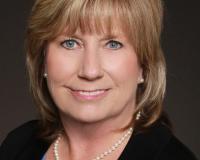 Kathy Beeler is a trustworthy Lake of the Ozark Realtor, who is reliable and knowledgeable when it comes to buying or selling properties in Lake of the Ozarks area. If you are in need of a professiona....