Well Established Restaurant For Sale Or Lease
NEW LISTING! Extraordinary opportunity to purchase or lease a turnkey restaurant.Clean and ready to go for the new owner lessee. The kitchen is well equipped with newer, well-maintained equipment, in fact, there is a display window into the kitchen for display cooking to entertain your dining guests. Several rooms that can be used for private dining with total seating for over 200 for larger groups. With over 5,000,000 people visiting the lake annually, this is a great opportunity for a restaurateur to expand an existing business.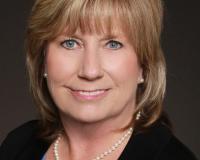 Kathy Beeler is a trustworthy Lake of the Ozark Realtor, who is reliable and knowledgeable when it comes to buying or selling properties in Lake of the Ozarks area. If you are in need of a professiona....