Weekly Rate Update 27Jan17 From Gerry Phillips With Movement Mortgage
Sorry for missing last week... I had a rough few day run starting January 14th... but all is good!Bonds, Mortgage Backed Securities, were trying hard to make a comeback about a week ago... then this past week happened... lots of selling off due to talks from FED Chair Yellen & other members of the board.
Quote of the week from MBS Highway...
Mortgage Bonds ended the Day higher, just beneath a tough overhead ceiling of resistance at 102.071. As we said this morning, it will be tough sledding ahead as there is the 25-day & 50-day Moving Averages after that, which will act as an additional levels of resistance. The 10-year Treasury Note yield is showing some positive signs as there is a Bearish Evening Star Pattern formed, which could indicate that the momentum to the upside in yields could be changing. Again, there is a ton of news next week that can influence market direction and will trump the technicals. Stay tuned.
MORTGAGE RATES at a glance...
30yr Conventional (Fannie/Freddie) - low to mid 4s

15yr Conventional - mid to high 3s

30yr Government (FHA, USDA, VA) - low 4s

15yr Government - High 3s
**Your Rate depends on several factors...
timing of your closing

loan amount, term, & program

credit score

property type

% down

etc....
You can depend on me for accurate and trustworthy information.
We Love & Value People... that is our culture at Movement Mortgage.
Thanks! ALWAYS feel free to call, text, or email me… any day, any time. My direct mobile number is 573-480-1978.
Accessible, Responsive, Decisive, Dependable Lender….
Gerry Phillips, Loan Officer (NMLS #505678)
Movement Mortgage
573-480-1978 (mobile)
573-818-2169 (fax)
www.movement.com/gerry.phillips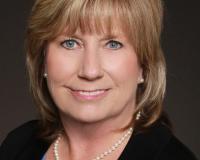 Kathy Beeler is a trustworthy Lake of the Ozark Realtor, who is reliable and knowledgeable when it comes to buying or selling properties in Lake of the Ozarks area. If you are in need of a professiona....