Weekly Rate Update 26Aug16 From Gerry Phillips With Movement Mortgage
On Friday, Federal Reserve Chairman Yellen speech caused some volatility... just the start of all the talk that will be coming at us from now until the next FED meeting (September 20-21).
Quote of the week....
Home prices are rising.

Homeownership rates are falling.

Houses for sale are vanishing.

Rents are increasing, along with the number of people choosing apartment living over homebuying.
The national homeownership rate hit 63 percent in the second quarter, its lowest point since 1965, according to the U.S. Census Bureau.
MORTGAGE RATES at a glance...
30yr Conventional - high 3s

15yr Conventional - 3 to low 3s

30yr Government - mid to high 3s

15yr Government - low 3s
**Your Rate depends on several factors..
timing of your closing

loan amount

credit score

property type

% down

etc....
You can depend on me for accurate and trustworthy information.
We Love & Value People... that is our culture at Movement Mortgage.
Thanks! ALWAYS feel free to call, text, or email me… any day, any time. My direct mobile number is 573-480-1978.
Accessible, Responsive, Decisive, Dependable Lender….
Gerry Phillips, Loan Officer (NMLS #505678)
Movement Mortgage
573-480-1978 (mobile)
866-302-2942 (fax)
www.movement.com/gerry.phillips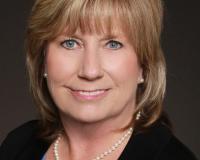 Kathy Beeler is a trustworthy Lake of the Ozark Realtor, who is reliable and knowledgeable when it comes to buying or selling properties in Lake of the Ozarks area. If you are in need of a professiona....