Weekly Rate Update 24Mar17 From Gerry Phillips With Movement Mortgage
With the Health Care Vote tanking... or rather, never happening... there is a chance to get a nice run of lower rates for the coming few to several days.
Quote of the week from Movement Secondary Market...
Here in the U.S., mortgage interest rates and equities have been lower this week as investors digested world events — but were also faced with Republicans in Washington postponing a vote on major health care legislation. A failure to replace Obamacare by Trump's administration could raise doubts about how successful some of his other pro-business policies will unfold.
MORTGAGE RATES at a glance...
30yr Conventional (Fannie/Freddie) - low to mid 4s

15yr Conventional - mid to high 3s

30yr Government (FHA, USDA, VA) - low to mid 4s

15yr Government - right at 4
**Your Rate depends on several factors...
timing of your closing

loan amount, term, & program

credit score

property type

% down

etc....
You can depend on me for accurate and trustworthy information.
We Love & Value People... that is our culture at Movement Mortgage.
Thanks! ALWAYS feel free to call, text, or email me… any day, any time. My direct mobile number is 573-480-1978.
Accessible, Responsive, Decisive, Dependable Lender….
Gerry Phillips, Loan Officer (NMLS #505678)
Movement Mortgage
573-480-1978 (mobile)
573-818-2169 (fax)
www.movement.com/gerry.phillips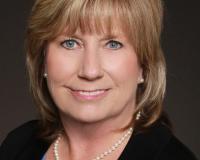 Kathy Beeler is a trustworthy Lake of the Ozark Realtor, who is reliable and knowledgeable when it comes to buying or selling properties in Lake of the Ozarks area. If you are in need of a professiona....