Weekly Rate Update 21Oct16 From Gerry Phillips With Movement Mortgage
Barring any global events... Inflation figures and the upcoming employment report will likely dictate the direction the FED takes on short term interest rates. The next couple of weeks will be very telling.
Quote of the week from Movement Secondary Market....
Employment among millennials, especially the older ones, has been strong for several years now with wage growth kicking in as well. That has reduced some of the affordability concerns millennials faced a few years ago. Plus, as more housing options come online — affordable townhomes and single-family infill — and more GenXers vacate starter neighborhoods, the millennial homebuyer will be a force for years to come.
MORTGAGE RATES at a glance...
30yr Conventional (Fannie/Freddi) - high 3s

15yr Conventional - right at 3 to low 3s

30yr Government (FHA, USDA, VA) - mid 3s

15yr Government - low 3s
**Your Rate depends on several factors..
timing of your closing

loan amount, term, & program

credit score

property type

% down

etc....
You can depend on me for accurate and trustworthy information.
We Love & Value People... that is our culture at Movement Mortgage.
Thanks! ALWAYS feel free to call, text, or email me… any day, any time. My direct mobile number is 573-480-1978.
Accessible, Responsive, Decisive, Dependable Lender….
Gerry Phillips, Loan Officer (NMLS #505678)
Movement Mortgage
573-480-1978 (mobile)
573-818-2169 (fax)
www.movement.com/gerry.phillips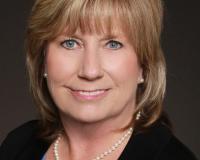 Kathy Beeler is a trustworthy Lake of the Ozark Realtor, who is reliable and knowledgeable when it comes to buying or selling properties in Lake of the Ozarks area. If you are in need of a professiona....