Weekly Rate Update 18Nov16 From Gerry Phillips With Movement Mortgage
A new normal is being set with Home Mortgage Rates.The increase in rates is a sign of anticipated strong economic growth... that will be realized.This is not an unhealthy thing.
Quote of the week from Movement Secondary Market....
In the short-term, refinancing will appeal to fewer borrowers. Meanwhile, some buyers may be motivated to lock in now before rates tick higher. First-time homebuyers may approach the market with added caution because of headlines making noise about rising rates. Again, don't panic. Almost all major forecasts still predict purchase mortgage originations to grow in 2017.
Yes, rates are going up but remember, they're still historically low.
MORTGAGE RATES at a glance...
30yr Conventional (Fannie/Freddie) - low 4s

15yr Conventional - mid to high 3s

30yr Government (FHA, USDA, VA) - low 4s

15yr Government - High 3s
**Your Rate depends on several factors..
timing of your closing

loan amount, term, & program

credit score

roperty type

% down

etc....
You can depend on me for accurate and trustworthy information.
We Love & Value People... that is our culture at Movement Mortgage.
Thanks! ALWAYS feel free to call, text, or email me… any day, any time. My direct mobile number is 573-480-1978.
Accessible, Responsive, Decisive, Dependable Lender….
Gerry Phillips, Loan Officer (NMLS #505678)
Movement Mortgage
573-480-1978 (mobile)
573-818-2169 (fax)
www.movement.com/gerry.phillips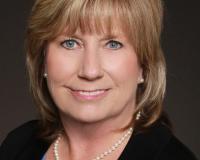 Kathy Beeler is a trustworthy Lake of the Ozark Realtor, who is reliable and knowledgeable when it comes to buying or selling properties in Lake of the Ozarks area. If you are in need of a professiona....