Weekly Rate Update 16Dec16 From Gerry Phillips With Movement Mortgage
After the FEDs meeting ended DEc 14th, they released a statement that contained the fact that they intend to escalate short term rate increases in 2017. This caused a large selloff of bonds that resulted in an increase in home mortgage rates... at least .250% nearly across the board.
Quote of the week from Movement Secondary Market....We are in the most pronounced rising rate environment we've seen since before the 2008 financial crash. Here at Movement, like other lenders, average mortgage rates have increased about 65 basis points since the Trump election. That's been a boon for equities but a bit painful for the mortgage market. If there have been any stragglers expecting rates to pivot the other direction, this week must have been a wake-up call. Now, while remaining vigilant, let's also keep this in perspective. Even the quick rise in rates (which is probably long overdue) hasn't removed us from a low interest rate environment in historical context. Most homebuyers today are locking rates on a 30-year fixed loan somewhere around 4.5 percent. That's well below average and nowhere near the mid- to high teen interest rates we saw in the early 1980s — or even the 6 percent to 8 percent rates we saw in the 1990s and 2000s.


MORTGAGE RATES at a glance...
30yr Conventional (Fannie/Freddie) - mid to high 4s

15yr Conventional - high 3s

30yr Government (FHA, USDA, VA) - low to mid 4s

15yr Government - Right at 4 to low 4s
**Your Rate depends on several factors...
timing of your closing

loan amount, term, & program

credit score

property type

% down

etc....
You can depend on me for accurate and trustworthy information.
We Love & Value People... that is our culture at Movement Mortgage.
Thanks! ALWAYS feel free to call, text, or email me… any day, any time. My direct mobile number is 573-480-1978.
Accessible, Responsive, Decisive, Dependable Lender….
Gerry Phillips, Loan Officer (NMLS #505678)
Movement Mortgage
573-480-1978 (mobile)
573-818-2169 (fax)
www.movement.com/gerry.phillips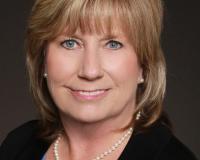 Kathy Beeler is a trustworthy Lake of the Ozark Realtor, who is reliable and knowledgeable when it comes to buying or selling properties in Lake of the Ozarks area. If you are in need of a professiona....