Weekly Rate Update 15Jul16 From Gerry Phillips With Movement Mortgage
Although rates increased a tad this week, they remain very favorable.
And Monday, we may be right back down due to yet another global event... this one, the coup in Turkey... we will see how things unwind this weekend.
Investors showed a preference for stocks over bonds this week.After a slow start to the year, retail sales posted a fourth straight month of solid gains on Friday. Investors shifted assets from bonds to stocks, pushing the Dow to a record high.
30yr Conventional - high 3s

15yr Conventional - right at 3

30yr Government - mid 3s

15yr Government - low 3s
**Your Rate depends on several factors..
timing of your closing

loan amount

credit score

property type

% down

etc....
You can depend on me for accurate and trustworthy information.
We Love & Value People... that is our culture at Movement Mortgage.
Thanks! ALWAYS feel free to call, text, or email me… any day, any time. My direct mobile number is 573-480-1978.
Accessible, Responsive, Decisive, Dependable Lender….
Gerry Phillips, Loan Officer (NMLS #505678)
Movement Mortgage
573-480-1978 (mobile)
866-302-2942 (fax)
www.movement.com/gerry.phillips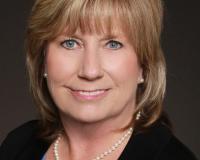 Kathy Beeler is a trustworthy Lake of the Ozark Realtor, who is reliable and knowledgeable when it comes to buying or selling properties in Lake of the Ozarks area. If you are in need of a professiona....