Weekly Rate Update 14Apr17 From Gerry Phillips With Movement Mortgage
Markets are on cruise control and you will likely see little volatility until we draw closer to the next FED meeting.
Global concerns are wagging the dog right now.
Quote of the week from Cashin's Corner...
Overnight And Overseas – Geo-politics and the President's comments have markets a bit edgy. Japan and, India saw modest losses. Hong Kong was a bit less so with Shanghai actually up a smidge. Europe saw moderate losses across the board. In other assets, crude struggles to hold $53, while gold benefits from haven status. The dollar firms (partial bounce-back from Trump comments) and yields are a touch lower.
MORTGAGE RATES at a glance...
30yr Conventional (Fannie/Freddie) - low 4s

15yr Conventional - mid 3s

30yr Government (FHA, USDA, VA) - low 4s

15yr Government - High 4s to right at 4
**Your Rate depends on several factors...
timing of your closing

loan amount, term, & program

credit score

property type

% down

etc....
You can depend on me for accurate and trustworthy information.
We Love & Value People... that is our culture at Movement Mortgage.
Thanks! ALWAYS feel free to call, text, or email me… any day, any time. My direct mobile number is 573-480-1978.
Accessible, Responsive, Decisive, Dependable Lender….
Gerry Phillips, Loan Officer (NMLS #505678)
Movement Mortgage
573-480-1978 (mobile)
573-818-2169 (fax)
www.movement.com/gerry.phillips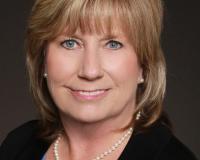 Kathy Beeler is a trustworthy Lake of the Ozark Realtor, who is reliable and knowledgeable when it comes to buying or selling properties in Lake of the Ozarks area. If you are in need of a professiona....