Weekly Rate Update 13Jan17 From Gerry Phillips With Movement Mortgage
After a fantastic 10-14 day run... bonds sell off... putting upward pressure on mortgage rates.
Quote of the week from Movement Secondary Market....
After almost 10 years of near-zero rates, the Fed is now becoming more sensitive to inflationary pressures, such as rising wages (December saw the biggest increase in average hourly earnings in a decade), corporate income and President-elect Trump's plans to increase federal spending. If oil prices add one more pound of pressure to the inflation trend, you can expect interest rates to keep rising.
MORTGAGE RATES at a glance...
30yr Conventional (Fannie/Freddie) - low to mid 4s

15yr Conventional - mid to high 3s

30yr Government (FHA, USDA, VA) - 4 to low 4s

15yr Government - High 3s
**Your Rate depends on several factors..
timing of your closing

loan amount, term, & program

credit score

property type

% down

etc....
You can depend on me for accurate and trustworthy information.
We Love & Value People... that is our culture at Movement Mortgage.
Thanks! ALWAYS feel free to call, text, or email me… any day, any time. My direct mobile number is 573-480-1978.
Accessible, Responsive, Decisive, Dependable Lender….
Gerry Phillips, Loan Officer (NMLS #505678)
Movement Mortgage
573-480-1978 (mobile)
573-818-2169 (fax)
www.movement.com/gerry.phillips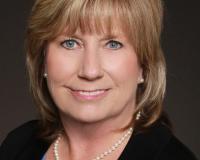 Kathy Beeler is a trustworthy Lake of the Ozark Realtor, who is reliable and knowledgeable when it comes to buying or selling properties in Lake of the Ozarks area. If you are in need of a professiona....
7 comments in this topic