Weekly Rate Update 12Aug16 From Gerry Phillips With Movement Mortgage
Look for Mortgage Rates to remain favorable for the rest of 2016. Too many questions... economy weaknesses, political landscape, global uncertainties, global threats to national security... etc....But once 2017 hits... or maybe a tad earlier, like election day... lookout, things could take a 180 depending what administration takes the White House.
Quote of the week....There are few prospects of anything changing in the near term. Economic doldrums, major political votes (Brexit, Trump/Clinton) and instability (Turkey, ISIS, North Korea, etc.) are making investors more prone to seek safe haven. These same factors are also why many don't expect the Federal Reserve to raise rates in September and more than likely stand pat at the end of the year, too. Sure, the U.S. economy is growing a little bit, and people have jobs, but I see no reason to believe investors will suddenly move out of Treasurys and into riskier investments
30yr Conventional - mid to high 3s

15yr Conventional - high 2's to right at 3

30yr Government - low to mid 3s

15yr Government - right at 3
**Your Rate depends on several factors..
timing of your closing

loan amount

credit score

property type

% down

etc....
You can depend on me for accurate and trustworthy information.
We Love & Value People... that is our culture at Movement Mortgage.
Thanks! ALWAYS feel free to call, text, or email me… any day, any time. My direct mobile number is 573-480-1978.
Accessible, Responsive, Decisive, Dependable Lender….
Gerry Phillips, Loan Officer (NMLS #505678)
Movement Mortgage
573-480-1978 (mobile)
866-302-2942 (fax)
www.movement.com/gerry.phillips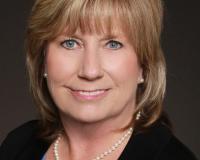 Kathy Beeler is a trustworthy Lake of the Ozark Realtor, who is reliable and knowledgeable when it comes to buying or selling properties in Lake of the Ozarks area. If you are in need of a professiona....