Weekly Rate Update 10Mar17 From Gerry Phillips With Movement Mortgage
Consumer Confidence and Jobs Reports come in strong. Look for this trend to continue as Trump's campaign promises appear to be off to a very good start. Time will tell.
Quote of the week from Movement Secondary Market...
For the mortgage industry, a March increase (FED Discount Rate... a short term borrowing rate for money FED makes available to banks) won't be a major shock — unless you've been clinging to hope for a refinance encore. The Fed for months has communicated intentions to raise rates up to three times in 2017, after just one small increase last year. That knowledge, plus the rise in equities, has allowed the market to anticipate the coming rate hikes and price itself accordingly.
MORTGAGE RATES at a glance...
30yr Conventional (Fannie/Freddie) - mid to high 4s

15yr Conventional - high 3s

30yr Government (FHA, USDA, VA) - mid 4s

15yr Government - Low 4s
**Your Rate depends on several factors...
timing of your closing

loan amount, term, & program

credit score

property type

% down

etc....
You can depend on me for accurate and trustworthy information.
We Love & Value People... that is our culture at Movement Mortgage.
Thanks! ALWAYS feel free to call, text, or email me… any day, any time. My direct mobile number is 573-480-1978.
Accessible, Responsive, Decisive, Dependable Lender….
Gerry Phillips, Loan Officer (NMLS #505678)
Movement Mortgage
573-480-1978 (mobile)
573-818-2169 (fax)
www.movement.com/gerry.phillips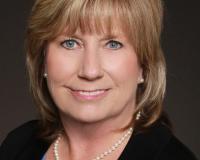 Kathy Beeler is a trustworthy Lake of the Ozark Realtor, who is reliable and knowledgeable when it comes to buying or selling properties in Lake of the Ozarks area. If you are in need of a professiona....