Weekly Rate Update 09Dec16 From Gerry Phillips With Movement Mortgage
It's been the calmest week for the bond market since the election. But leave it to a global event to keep pushing up rates... the ECB (European Central Bank) announced a continuation of their bond purchasing program (similar to our FEDs action for several years after "the crash")... but lowered the levels of their purchases... thus causing investors to sell off bonds.
Quote of the week from Movement Secondary Market....
The U.S. financial markets have been relatively calm this week, even as stocks hit a new all-time high again Thursday. The yield on the 10-Year Treasury has finally seemed to settle into a trading range between 2.35 and 2.5 percent.Keep your eyes open next week for movement on interest rates when the Federal Reserve convenes for its end-of-year meeting Dec. 13-14. All indications point to a likely rate hike of 25 basis points.
MORTGAGE RATES at a glance...
30yr Conventional (Fannie/Freddie) - low to mid 4s

15yr Conventional - mid to high 3s

30yr Government (FHA, USDA, VA) - low to mid 4s

15yr Government - Mid 3s
**Your Rate depends on several factors..
timing of your closing

loan amount, term, & program

credit scoreproperty type

% down

etc....
You can depend on me for accurate and trustworthy information.
We Love & Value People... that is our culture at Movement Mortgage.
Thanks! ALWAYS feel free to call, text, or email me… any day, any time. My direct mobile number is 573-480-1978.
Accessible, Responsive, Decisive, Dependable Lender….
Gerry Phillips, Loan Officer (NMLS #505678)
Movement Mortgage
573-480-1978 (mobile)
573-818-2169 (fax)
www.movement.com/gerry.phillips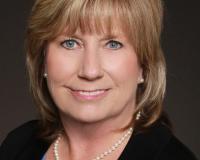 Kathy Beeler is a trustworthy Lake of the Ozark Realtor, who is reliable and knowledgeable when it comes to buying or selling properties in Lake of the Ozarks area. If you are in need of a professiona....