Weekly Rate Update 08Jul16 From Gerry Phillips With Movement Mortgage
Look for mortgage rates to remain favorable... with today's economic news & continued unrest in Europe.
In May, the economy added just 11K jobs, the lowest level since September 2010. Against a consensus forecast of 180K, the economy added 287K jobs in June, the highest level since October 2015. Over the last three months, the average monthly job gains have been 147K. The unemployment rate increased from 4.7% to 4.9%, above the consensus of 4.8%. This was due to a large increase in the number of people looking for jobs, meaning that they were counted as part of the labor force.
30yr Conventional - mid to high 3s

15yr Conventional - high 2s or right at 3

30yr Government - low to mid 3s

15yr Government - high 2s or right at 3
**Your Rate depends on several factors..
timing of your closing

loan amount

credit score

property type

% down

etc....
You can depend on me for accurate and trustworthy information.
We Love & Value People... that is our culture at Movement Mortgage.
Thanks! ALWAYS feel free to call, text, or email me… any day, any time. My direct mobile number is 573-480-1978.
Accessible, Responsive, Decisive, Dependable Lender….
Gerry Phillips, Loan Officer (NMLS #505678)
Movement Mortgage
573-480-1978 (mobile)
866-302-2942 (fax)
www.movement.com/gerry.phillips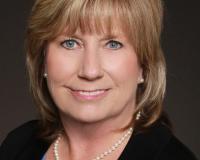 Kathy Beeler is a trustworthy Lake of the Ozark Realtor, who is reliable and knowledgeable when it comes to buying or selling properties in Lake of the Ozarks area. If you are in need of a professiona....