Weekly Rate Update 07Apr17 From Gerry Phillips With Movement Mortgage
Global Occurrences like those in Syria, are helping keep a lid on rising mortgage rates.
As consumer confidence grows and jobs truly start creating, the FED will turn to a more aggressive short term rate policy, pushing up mortgages... they call this being "hawkish".
Quote of the week from Movement Secondary Market...
A Mortgage Backed Security Lesson (MBS)....
Fannie Mae and Freddie Mac are two competing government sponsored entities created by Congress to buy residential mortgage loans, package them into securities and sell them to investors. These two entities were placed into conservatorship in September 2008 as part of the ongoing financial crisis with oversight by their newly established regulator, the Federal Housing Finance Agency (FHFA). Although these entities continue to be in conservatorship, their role of a major liquidity provider has not changed. As an originator, Movement is basically a supplier to these firms, and we do sell a large majority of our loans to Fannie and Freddie. These organizations exist to keep liquidity flowing to mortgage lenders, banks, credit unions and other financial institutions.
What about Ginnie Mae? While Fannie and Freddie are merely quasi-government agencies, Ginnie Mae securities are backed by the full faith and credit guaranty of the U.S. government. Ginnie Mae does not buy loans and package them into MBS like Fannie and Freddie. Instead, Ginnie Mae provides a guaranty of timely payments on federally insured or guaranteed loans — mainly loans insured by the Federal Housing Administration (FHA) or guaranteed by the Department of Veterans Affairs (VA), the Department of Agriculture's Rural Development (RD) and the Department of Housing and Urban Development's Office of Public and Indian Housing (PIH).
MORTGAGE RATES at a glance...
30yr Conventional (Fannie/Freddie) - low to mid 4s

15yr Conventional - mid to high 3s

30yr Government (FHA, USDA, VA) - low to mid 4s

15yr Government - right at 4 to low 4s
**Your Rate depends on several factors...
timing of your closing

loan amount, term, & program

credit score

property type

% down

etc....
You can depend on me for accurate and trustworthy information.
We Love & Value People... that is our culture at Movement Mortgage.
Thanks! ALWAYS feel free to call, text, or email me… any day, any time. My direct mobile number is 573-480-1978.
Accessible, Responsive, Decisive, Dependable Lender….
Gerry Phillips, Loan Officer (NMLS #505678)
Movement Mortgage
573-480-1978 (mobile)
573-818-2169 (fax)
www.movement.com/gerry.phillips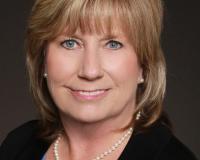 Kathy Beeler is a trustworthy Lake of the Ozark Realtor, who is reliable and knowledgeable when it comes to buying or selling properties in Lake of the Ozarks area. If you are in need of a professiona....