Weekly Rate Update 02Sep16 From Gerry Phillips With Movement Mortgage
This Week, Economic Data has been weak. Normally, you would see some improvement in Mortgage Rates, but there has been little, if any, change.Remember, next FED meeting is September 20-21... and there will continue to be more talk about the chances of a short term interest rate hike at this time.
Quote of the week....
Now, all eyes turn to the Federal Reserve in three weeks when it will decide whether to raise benchmark interest rates or stand pat. The Fed hasn't raised rates since December 2015. While Fed Chair Janet Yellen has hinted a rate hike is possible before the end of 2016, the lower-than-expected jobs number won't prompt her to speed up plans. I still think a rate hike is a low probability in September. ~~ Greg Richardson of Movement Mortgage, Secondary Market
MORTGAGE RATES at a glance...
30yr Conventional - high 3s

15yr Conventional - 3 to low 3s

30yr Government - mid to high 3s

15yr Government - low 3s
**Your Rate depends on several factors..
timing of your closing

loan amount, term, & program

credit score

property type

% down

etc....
You can depend on me for accurate and trustworthy information.
We Love & Value People... that is our culture at Movement Mortgage.
Thanks! ALWAYS feel free to call, text, or email me… any day, any time. My direct mobile number is 573-480-1978.
Accessible, Responsive, Decisive, Dependable Lender….
Gerry Phillips, Loan Officer (NMLS #505678)
Movement Mortgage
573-480-1978 (mobile)
866-302-2942 (fax)
www.movement.com/gerry.phillips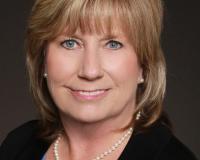 Kathy Beeler is a trustworthy Lake of the Ozark Realtor, who is reliable and knowledgeable when it comes to buying or selling properties in Lake of the Ozarks area. If you are in need of a professiona....