Weekly Rate Update 02Dec16 From Gerry Phillips With Movement Mortgage
The volatility in the bond markets, I believe, is due to the markets trying to determine to go up more or fall back a bit. The direction will depend on wording in the FEDs statement after their next FOMC meeting (December 13-14) and what happens abroad... most specifically (at least right now)... the vote pending in Italy on Sunday, December 4th.
Quote of the week from Movement Secondary Market....Historically, this is still a low-rate environment, but we are shifting to a more normal low-rate range instead of these all-time lows we saw earlier this year. Given the uncertainty that still exists as Trump transitions into the White House, I'm expecting plenty more weeks like this one where volatility and quick reactions to economic news keeps us all on our toes.
MORTGAGE RATES at a glance...
30yr Conventional (Fannie/Freddie) - low 4s

15yr Conventional - mid 3s

30yr Government (FHA, USDA, VA) - low 4s

15yr Government - High 3s
**Your Rate depends on several factors...
timing of your closing

loan amount, term, & program

credit score

property type

% down

etc....
You can depend on me for accurate and trustworthy information.
We Love & Value People... that is our culture at Movement Mortgage.
Thanks! ALWAYS feel free to call, text, or email me… any day, any time. My direct mobile number is 573-480-1978.
Accessible, Responsive, Decisive, Dependable Lender….
Gerry Phillips, Loan Officer (NMLS #505678)
Movement Mortgage
573-480-1978 (mobile)
573-818-2169 (fax)
www.movement.com/gerry.phillips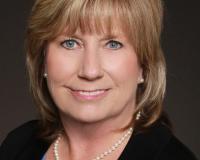 Kathy Beeler is a trustworthy Lake of the Ozark Realtor, who is reliable and knowledgeable when it comes to buying or selling properties in Lake of the Ozarks area. If you are in need of a professiona....