We LOVE Condos Gerry Phillips With Movement Mortgage
No one knows Condos or does Financing of Condos better than Movement Mortgage.
check out the accompanying flyer outlining just a few of the options we offer.... Open/View/Print.
Call me... any day, any time. I am here to serve.
Thanks!
ALWAYS feel free to call, text, or email me… any day, any time. My direct mobile number is 573-480-1978.
Accessible, Responsive, Decisive, Dependable Lender….
Gerry Phillips, Loan Officer (NMLS #505678)
Movement Mortgage
573-480-1978 (mobile)
866-302-2942 (fax)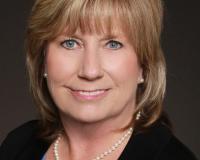 Kathy Beeler is a trustworthy Lake of the Ozark Realtor, who is reliable and knowledgeable when it comes to buying or selling properties in Lake of the Ozarks area. If you are in need of a professiona....