Vacation Homes Sales Jumped 30 Percent
Vacation home sales jumped nearly 30 percent in 2013 from 2012, according to the Realtors. They accounted for 13 percent of all transactions, their highest market share since 2006, although still about one-third below that peak. The increased activity pushed prices higher by 12.5 percent from the previous year.
At the Lake of the Ozarks, our sales numbers mirrored the national numbers almost exactly. We are seeing a shortage of listings and increasing prices. We are even seeing more multiple offers, something that has been missing from this market for a while.
If you are a buyer in this market, you are looking at rising interest rates and rising prices. There can be no doubt it is going to cost you more to buy in the future what you can get
RIGHT NOW
at the Lake.
If you are a seller, you have less competition and more buyers that can qualify for your property because of the lower interest rates. It is a good time to sell at the Lake of the Ozarks.
If you are selling and buying, you can make up any perceived shortfall on your sale with a really good buy at a great interest rate. I'd argue that right now is the best time to trade up for a new Lake home or condo as we have seen in many years.
If you have any questions or need any help, call John Garrett.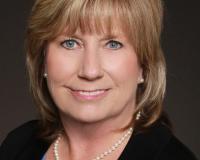 Kathy Beeler is a trustworthy Lake of the Ozark Realtor, who is reliable and knowledgeable when it comes to buying or selling properties in Lake of the Ozarks area. If you are in need of a professiona....