Update To Mortgage Rate Environment Gerry Phillips With Movement Mortgage
There were no surprises in yesterday's FOMC (Federal Open Market Committee) announcement as rates were left unchanged... Though the door was left open for a July rate hike should June's employment report indicate significant strength in the labor market.
So we are in a good position to enjoy low mortgage rates for a while... until economic data releases come out that suggest a stronger than anticipated economy. The the traders will start anticipating a short term rate increase in July, thus pushing the bond yields up... and that is the market that directly impacts mortgage rates available to us.
Thanks!
ALWAYS feel free to call, text, or email me… any day, any time. My direct mobile number is 573-480-1978.
Accessible, Responsive, Decisive, Dependable Lender….
Gerry Phillips, Loan Officer (NMLS #505678)
Movement Mortgage
573-480-1978 (mobile)
866-302-2942 (fax)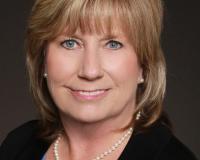 Kathy Beeler is a trustworthy Lake of the Ozark Realtor, who is reliable and knowledgeable when it comes to buying or selling properties in Lake of the Ozarks area. If you are in need of a professiona....