Turn Yourself Into The Next Best Thing To CASH Gerry Phillips With Movement Mortgage
Turn yourself into the next best thing to a CASH Buyer by securing your Movement Mortgage PreApproval
Our file will be signed off within 24hrs by an underwriter from when I upload...

Write a contract closing in 2 weeks..

Contingent on appraisal, title, and any elective inspection you want.

This process leverages you to secure the best & lowest price for your new property.
Give me a call & let's talk about it.
I look forward to being your mortgage partner at the Lake!
Thanks!
ALWAYS feel free to call, text, or email me… any day, any time. My direct mobile number is 573-480-1978.
Accessible, Responsive, Decisive, Dependable Lender….
Gerry Phillips, Loan Officer (NMLS #505678)
Movement Mortgage
573-480-1978 (mobile)
866-302-2942 (fax)
www.movement.com/gerry.phillips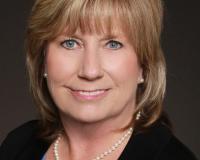 Kathy Beeler is a trustworthy Lake of the Ozark Realtor, who is reliable and knowledgeable when it comes to buying or selling properties in Lake of the Ozarks area. If you are in need of a professiona....