Top 5 D I Y Home Improvements For Home Selling
My advice for Lake of the Ozarks sellers are a bit different than what these large national sites say, I don't put as much stock in landscaping since the boat dock and lakefront takes on such an importance in this area. I do recommend turning on all ceiling fans and possibly even running the fan motor on the HVAC system. This is a small expense to keep your house smelling fresh and not closed-up.
Open blinds and make the first view of the home bright. When the buyer can walk in and see the Lake, the effect is amazing. Usually, sellers close up their homes and shut all blinds, leaving the the agents and buyers stumble around in the dark looking for switches and ways to open up the blinds to see the view. Have it open and ready when they walk in.
Buy LED lighting in dark hallways and bedrooms with limited lighting. Buy the brightest LEDs you can find. Each bulb has a number on the package called lumens, this is how bright the light is.
De-clutter your countertops. No toasters, crock pots, fryers, electric can openers, etc. Put it all away and have as much counter space showing as possible.
Box up your VHS and DVD collections, clear your mantle and fireplace hearth of extra items, if applicable. Kids toys and dog toys need to be put away. Don't remind the buyer there is often a pet in the home. Clean light switch plate covers (replace any that are broken or stained), clean baseboards and door trim casings, dust everywhere including on top of the fridge. Spider webs in the corners give a really bad impression, also brush the webs off your dock.
Your lake front deck is really your extended living room in the summer, make it seem larger by removing extra chairs or any items that aren't essential. Extra propane tanks need to be stored elsewhere. If you have an awning in less than great condition, remove it. No one wants to take than job on later. Same with older patio furnishings.
Part of my listing service is a free home staging evaluation, so call anytime with questions.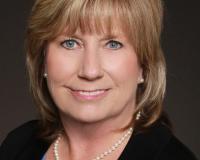 Kathy Beeler is a trustworthy Lake of the Ozark Realtor, who is reliable and knowledgeable when it comes to buying or selling properties in Lake of the Ozarks area. If you are in need of a professiona....