I received this recently via an email from Trulia's Michael Corbett and I think it's worth sharing to anyone who is seeking to sell a home.
Top Ten Sins of Selling
1. Not hiring a professional to sell your house.
2. Neglecting necessary repairs prior to sale.
3. Refusing to remove your clutter and junk prior to sale.
4. Selling your house empty.
5. Mis-pricing your home.
6. Not setting the stage for sale day.
7. Letting your ego get in the way when negotiating.
8. Neglecting to complete a full set of disclosures prior to closing.
9. The sale for maximum tax benefits.
10. Overlooking junk fees and extra expenses at closing.
This information was provided by Michael Corbett who is Trulia's real estate & lifestyle expert. Michael host NBC's Extra's Mansions & Millionaires. In addition to his regular segments on ABC's The View and Fox News, he is a national best selling author with three real estate books: Find it, Fix it, FLIP IT! ... Ready Set, SOLD! and Before You Buy!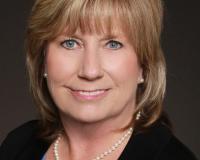 Kathy Beeler is a trustworthy Lake of the Ozark Realtor, who is reliable and knowledgeable when it comes to buying or selling properties in Lake of the Ozarks area. If you are in need of a professiona....