The State Of Mortgage Rates 24Jun16 From Gerry Phillips With Movement Mortgage
Another Great Example of how Global Events impact our economy here in the States....
A shocking British vote to exit the European Union sent both stocks and mortgage rates much lower on Friday. The other economic news had little influence. As a result, mortgage rates ended the week lower, near the best levels since early 2015.

Thanks!
ALWAYS feel free to call, text, or email me… any day, any time. My direct mobile number is 573-480-1978.
Accessible, Responsive, Decisive, Dependable Lender….
Gerry Phillips, Loan Officer (NMLS #505678)
Movement Mortgage
573-480-1978 (mobile)
866-302-2942 (fax)
www.movement.com/gerry.phillips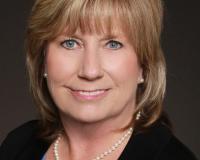 Kathy Beeler is a trustworthy Lake of the Ozark Realtor, who is reliable and knowledgeable when it comes to buying or selling properties in Lake of the Ozarks area. If you are in need of a professiona....