The Lake Of The Ozarks First African American Resort
One of the more interesting stories I have run across while selling real estate at the Lake of the Ozarks was the unique and historic development known as Duncan's Point in Climax Springs, Missouri. While I can't say there is anything about it now seems any different from any other subdivision at the Lake of the Ozarks, it turns out that was not always the case.
What makes Duncan's Point unique and historic is the fact it was founded and developed by an African American from Kansas City named Daniel R Duncan. Mr. Duncan was the owner of the Cadillac Hotel located at 1200 East 15th in Kansas City, Missouri. The story goes that Mr. Duncan was told of an excellent fishing cove by an Ozark native, accessible only by boat, and he was instantly "hooked" by its beauty and serenity. He purchased 71 acres of land in Lick Creek Cove in 1953 from H. B. Hart, a salesman for Willmore Lake Company, the owner of the property. He purchased an additional 168 acres six months later, giving him quite a sizable project and investment. While he could easily envision a beautiful resort that was safe for African-American vacationers, he had a hard time attracting any other investors. So he started on the project alone, and what an undertaking it must have been. The ground was landlocked so access could only be by boat or even worse, by crossing a neighbor's property. Eventually, however, Mr. Duncan prevailed and built a road to his resort. This road is known as the Historic Duncan's Point Road.
With the road issue out of the way, the hilly and rocky terrain had to be developed and was overgrown with dense foliage. Luckily, another investor was found, and in 1955, Duncan formed a partnership with Mr. Henry Vester of Kansas City. Over 8 miles of roads were built, and more than 60 homes were created and sold in the next 10 years. By 1958, a Lot Owners associated was formed and was presided over by Vernon L. Potts, described as a prominent member of the African-American community. He would serve as president for over 20 years.
How I first came to know about the property's history was in 2001. I had sold a home in subdivision to a buyer and as I was driving back from the property, I met a neighbor that lived in the area since the founding of the area. When I told him about the house, he said "you mean a house in the black subdivision?" I repeated the home was in "Duncan's Point." He replied "yeah, that was an all-black subdivision in the 1950's and 60's." He claimed that the entrance road would be guarded by armed men on Friday and Saturday nights, just to make sure nothing happened between the locals and the homeowners. He claimed there were no reports of such trouble. Intrigued, I went on the internet and searched Duncan's Point and found very little information, and oddly enough the main reference online was Ameren UE's licensing with the Federal Energy Regulatory Commission (FREC); for some reason the story of Duncan's Point is included there in great detail in Appendix E.
In 2002 Duncan's Point hosted a 50 year birthday celebration to honor the vision and ultimate achievement of Daniel R. Duncan. Duncan's Point has been recognized and is eligible for inclusion in the Nation Register of Historic Places. While this development was not the size and scope of what Mr. Harold Koplar or Mr. Burton Duenke accomplished at the same time, the historical significance should be recognized and remembered.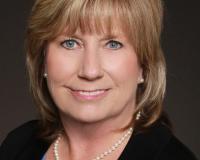 Kathy Beeler is a trustworthy Lake of the Ozark Realtor, who is reliable and knowledgeable when it comes to buying or selling properties in Lake of the Ozarks area. If you are in need of a professiona....