The Importance Of A Home Inspector
On that final walk-through before signing the papers and taking possession of their brand new house, observant buyers will catch paint drips and scratches on a hardwood floor. Thorough buyers will know to check all the doors to make sure that they open and close tightly. Very thorough buyers will check all the windows to see if they open easily and if the tilt feature on the double hung type that makes the outside surface easier to clean really works.
But only an experienced hand with years of construction under his belt would know to look up the chimney flue -- a favorite place to stash scrap lumber -- or take note of shortcuts that can compromise the structure or the owner's comfort -- missing air seals, short-changed insulation or skimping on the nails for the vinyl siding. If there aren't enough nails, a strong wind will blow it off.
Enter the private home inspector. Once a rarity on a residential construction site, they are increasingly common. In fact, I regularly receive queries from readers about to close on their nearly completed house and desperate for information on how to find one in their area.
Full article click here and then click on Newsletter http://lakeozarkinspections.com/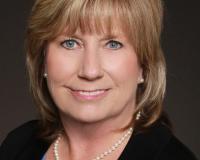 Kathy Beeler is a trustworthy Lake of the Ozark Realtor, who is reliable and knowledgeable when it comes to buying or selling properties in Lake of the Ozarks area. If you are in need of a professiona....