Taxpayer Protection Amendment VOTE YES
November 8, 2016 is a very important day ... Not only do we elect a new President of the United States of America, but we Missourians will need to make a decision on Amendment 4.
What is Amendment 4 ...
Amendment 4 to the Missouri Constitution would prohibit state and local governments from imposing any new sales tax or use tax on services. Services are not currently taxed, and Amendment 4 would protect Missouri from new taxes on services.
What kind of services would Amendment 4 keep "TAX Free" ...
Amendment 4 is designed to prohibit the state from putting a new sales tax on services that Missourians use every day. Here are just a few examples:
FAMILY SERVICES: Day care, rent, health care, self-defense instruction and tutoring.
PERSONAL SERVICES: Haircuts, manicures, tattoos, dry cleaning, car repairs and funerals.
PROFESSIONAL SERVICES: Banking, accounting, advertising, technical installations and real estate.
HEALTH CARE SERVICES: Physicians, surgeons, nurses, physical therapists, dentists, eye doctors and counselors.
HOME SERVICES: Construction, plumbing, lawn care, heating and air conditioning, installations and repairs, appraisals and inspections.
To read the rest of this article and how important is truly is click on the link below.

http://motaxpayerprotection.com/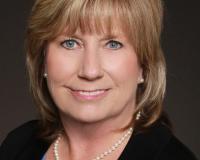 Kathy Beeler is a trustworthy Lake of the Ozark Realtor, who is reliable and knowledgeable when it comes to buying or selling properties in Lake of the Ozarks area. If you are in need of a professiona....