St Louis Boat Show March 1st
America's Center and Edward Jones Dome
701 Convention Center Plaza

March 1st and 2nd.

Show Office Number: (314) 342-5901 (Available Monday, February 24 - Sunday, March 2)
Show Hours
Wednesday, February 26 5pm–9pm
Thursday, February 27 2pm–9pm
Friday, February 28 12pm–10pm
Saturday, March 1 10am–9pm
Sunday, March 2 11am–5pm
Admission
Adults $10
Youth 15 and younger FREE!
2-day pass $14 (good any two days of the show)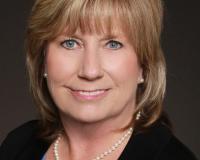 Kathy Beeler is a trustworthy Lake of the Ozark Realtor, who is reliable and knowledgeable when it comes to buying or selling properties in Lake of the Ozarks area. If you are in need of a professiona....