Spring Checklist For The Outside Of Your Home
A Spring Checklist For the Outside of Your Home
By: Paul Bianchina
Spring is just around the corner, and home maintenance thoughts start turning from inside to outside. Maybe you're considering getting your home ready to sell this spring and need to check out its "curb appeal", or maybe you're just getting things ready for the coming outdoor season -- either way, the following checklist should help your plans to spruce things up, and also give you a head start on warding off future maintenance problems.
Fences: A good place to start is with the perimeter of your property. Winter plays havoc with fences, so check them out carefully. Wiggle the posts to see that they're still firmly set, and look for loose fence boards and loose or rotted stringers. Check also to see if the fence is due for a fresh coat of paint or other finish.
Drainage: While walking the property, be sure and think about drainage around your home as well. Winter storms can cause shifts in local topography that may change drainage patterns, allowing water to move or pool around the foundation, or come into contact with your siding. Look for areas of water staining on the concrete, or dirt or water stain patterns on siding.
Trees: In the wet and well-treed Northwest, you need to keep an eye on potential problems caused by the trees on your property. As you tour, look for limbs that have cracked or are sagging, or trees that may have more of a lean than you remember. Check for overhanging limbs that may be shading the roof and causing mildew problems, or that may be deposing leaves or pine needles that can clog gutters and create a fire hazard.
Read Full Article http://lakeozarkinspections.com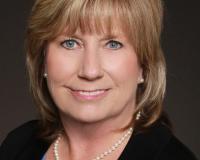 Kathy Beeler is a trustworthy Lake of the Ozark Realtor, who is reliable and knowledgeable when it comes to buying or selling properties in Lake of the Ozarks area. If you are in need of a professiona....