Six Most Dangerous Appliances In Your Home Provided By Central MO Bldg Inspections
The Six Most Dangerous Appliances in your Home
At a time when homeland security ranks high on many Americans' safety lists, it's ironic that a major cause of deaths in the United States occurs right in our own homes: Deaths from unintentional injuries.
According to a series of new Home Safety Council-funded studies conducted at the University of North Carolina Injury Prevention Research Center, the most up-to-date statistics available, 18,048 people died due to unintentional home injuries each year in the United States between 1992 and 1999. And in 1998, 12 million people were injured at home to the extent they required medical attention.

Many of these injuries stem from poisonings, falls and fires, but there is another source of danger in your home that you may not have noticed: appliances. The following home appliances can indeed pose a risk to your health if you don't take caution and use them safely.
1. Space Heaters
The U.S. Consumer Product Safety Commission (CPSC) estimates that space heaters are the source of 21,800 home fires every year, and about 300 people die annually as a result of the related fires. Other concerns with space heaters include natural gas leaks, carbon monoxide poisoning, burns and electric shock. To keep safe and still enjoy the added warmth that a space heater can provide: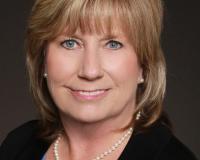 Kathy Beeler is a trustworthy Lake of the Ozark Realtor, who is reliable and knowledgeable when it comes to buying or selling properties in Lake of the Ozarks area. If you are in need of a professiona....