THE TOP 5 MOST INTERESTING THINGS ABOUT LAKE OF THE OZARKS, IN Barnett, MO 6MM Indian Creek COVE-DRY BRANCH
1. Barnett, MO NOT ONLY INCLUDES SOME OF THE BEST HUNTING GROUNDS AND FISHING AREAS, BUT DID YOU KNOW THERE ARE LAKE FRONT HOMES & WATERFRONT PROPERTIES AVAILABLE WITH A Barnett ADDRESS!
2. Barnett, MO IS WITHIN 5-15 MINUTES OF THE NEW QUAKER WINDOW FACTORY JUST OUTSIDE OF Eldon.

3. PORTIONS OF Barnett, MO INCLUDES Indian Creek COVE IS LOCATED AT THE 6MM OF THE GRAVOIS ARM, OFF W3/Golden Beach ROAD, Indian Creek IS AN ACTUAL SPRING FED CREEK THAT FLOWS DIRECTLY INTO THE LAKE OF THE OZARKS, AND IS AT THE NORTHERN TIP OF THE LAKE
4. DRY BRANCH IS A COVE BEING FED BY A SPRING FED CREEK-ALSO, A CAVE IS NEARBY, KNOWN AS DRY BRANCH CAVE THAT HAS NUMEROUS SPRINGS ALL A PART OF DRY BRANCH CREEK THAT CONNECTS TO Indian Creek COVE. ALSO, KNOWN AS Barnett,MO

5. OLD MAPS BEFORE THE LAKE WAS BUILT ACTUALLY SHOW OLD TRAIL ROADS FROM THE 1930'S UNDERNEATH THE LAKE OF THE OZARKS WHERE DRY BRANCH AND Indian Creek COVE. THESE ROADS LED TO Eldon, MO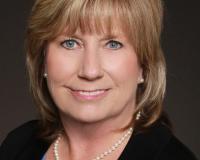 Kathy Beeler is a trustworthy Lake of the Ozark Realtor, who is reliable and knowledgeable when it comes to buying or selling properties in Lake of the Ozarks area. If you are in need of a professiona....