Sellers Worry About Buyer Credit
Sellers worry about buyers inability to get financing?
Redfin sur
veyed nearly 500 of its seller clients in 22 metro areas across the country and found that, while more sellers feel this is a good time to market their homes, the percentage of sellers who cited "buyer financing trouble" as a top concern rose 5 percentage points from the previous survey to 29 percent. Redfin said these concerns likely reflect higher home prices and rising mortgage rates which have harmed affordability and the stricter lending regulations that went into effect in January.
Check on the link below to see the article and survey results.
http://www.mortgagenewsdaily.com/02042014_home_buyers_sellers.asp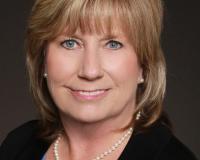 Kathy Beeler is a trustworthy Lake of the Ozark Realtor, who is reliable and knowledgeable when it comes to buying or selling properties in Lake of the Ozarks area. If you are in need of a professiona....