Save With FHA Did You Know The New FHA MI Premiums Go Into Effect TODAY
The FHA announced on January 9, 2015 they would be lowering the annual MortgageInsurance Premiums (MIP) for most loans. Effective January 26, 2015, the annual MIP willbe reduced from 1.35% to .85%. With potential savings of hundreds of dollars per year, nowmight be the ideal time to purchase a new home, or refinance the one you presently own.
Now could be a great time to take advantage of these potential savings.Talk to your Stonegate Mortgage Advisor to see if you qualify.

FHA is a primary home loan program.
Gerry PhillipsMortgage Advisor, NMLS #505678

Cell: 573-480-1978
Fax: 866-302-2942
gerry.phillips@stonegatemtg.com
www.stonegatemtg.com/gphillips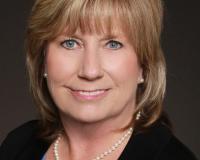 Kathy Beeler is a trustworthy Lake of the Ozark Realtor, who is reliable and knowledgeable when it comes to buying or selling properties in Lake of the Ozarks area. If you are in need of a professiona....