Rock Island Trail Its Official
It's official !!! Cross-state Rock Island Trail is being quoted as "One of the great victories of the rail-trail movement over the past decade".
It was recently announced that Ameren is moving to railbank 145 miles of Rock Island Railroad corridor, creating a 210+ mile trail across Missouri, and interconnecting with the Katy Trail to create a 253 mile interconnected cross-state trail loop system across the state.
This is huge for those people who enjoy biking, running, walking and just enjoying natural. This could be a new method of traveling to the lake and enjoying your vacation home or condo.
Click here to read the full article http://mobikefed.org/2014/11/cross-state-rock-island-trail-one-great-victories-rail-trail-movement-over-past-decade.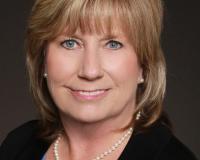 Kathy Beeler is a trustworthy Lake of the Ozark Realtor, who is reliable and knowledgeable when it comes to buying or selling properties in Lake of the Ozarks area. If you are in need of a professiona....