Repairing Finished Wood Floor Central MO Bldg Inspections February Newsletter
February 2015
Repairing a Finished Wood Floor
The rich look of wood floors can add class and beauty to any room. The natural beauty of a wood floor never goes out of style and is very easy to incorporate in redecorating. But keep in mind that after much wear and tear, wood floors can look dull and worn and may need repairing.
Luckily, it is not always necessary to sand down the damaged part of your wood floor to give it a newer look. By filling cracks and gouges, your floor can look new again and it won't cost you a lot of time, effort and money. With these helpful wood floor repair tips you won't have to cover scratches or gouges with pieces of furniture or area rugs. If you have a stained floorboard that needs replacing, see How to Refinish Wood Floors. These small problems can be easy for anyone to fix with the right materials and tools. Remember that before you repair the floor, it must be cleaned thoroughly and all dust and debris must be vacuumed or swept up.
Fixing a Scratch on a Natural Finish
Tools and Materials You Need:
Polyurethane or urethane finish (small amount)

Artist's paintbrush

Dry rag
Click here to read full article: www. lakeozarkinspections.com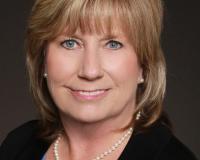 Kathy Beeler is a trustworthy Lake of the Ozark Realtor, who is reliable and knowledgeable when it comes to buying or selling properties in Lake of the Ozarks area. If you are in need of a professiona....