RATE Update From Gerry Phillips With Stonegate Mortgage
Rates remain low to keep home ownership affordable and attractive!
I believe now is as good of time as any to be investing and financing residential real estate.
Let's make GREAT Things Happen!
Product

Rate

Discount Fees/Lender Credit

APR

30yr Fixed Agency

3.750%

None

3.869%

15yr Fixed Agency

3.125%

None

3.331%

5/1 ARM Agency

3.250%

None

6.074%

30yr Fixed VA

3.500%

None

3.755%

30yr Fixed FHA

3.500%

-.250% Lender Credit

(~$250 on $100,000 loan)

4.594%

30yr Fixed USDA/RD

(Recommend 45-day lock/close date)

3.500%

None

3.939%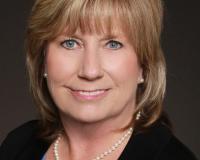 Kathy Beeler is a trustworthy Lake of the Ozark Realtor, who is reliable and knowledgeable when it comes to buying or selling properties in Lake of the Ozarks area. If you are in need of a professiona....