RATE Update As Of 24Apr15 From Gerry Phillips With Stonegate Mortgage
Make GREAT Things Happen!
We WILL match or beat any legitimate competitors written offer… and we will Service our loans.
Product

Rate

Discount Fees/Lender Credit

APR

30yr Fixed Agency

3.750%

None

3.869%

15yr Fixed Agency

2.990%

+.250% Discount Fee

(~$250 on $100,000 loan)

3.231%

5/1 ARM Agency

3.000%

+.250% Discount Fee

(~$250 on $100,000 loan)

5.843%

30yr Fixed VA

3.500%

None

3.755%

30yr Fixed FHA

3.375%

+.250% Discount Fee

(~$250 on $100,000 loan)

4.489%

30yr Fixed USDA/RD

*Current RD Turn Time: 8 days

Recommend 40-day close

3.500%

None

4.117%
Criteria for rate matrix:
30 day lock – purchase transaction

loan amount of $100,000

740 credit scores

· 20% down, 25% down with condominium (2nd home)

· Escrow insurance and taxes
Thanks!
ALWAYS feel free to call, text, or email me… any day, any time. My direct mobile number is 573-480-1978.
Accessible, Responsive, Decisive, Dependable Lender….
Gerry Phillips, Mortgage Advisor (NMLS #505678)
Stonegate Mortgage
573-480-1978 (mobile)
866-302-2942 (fax)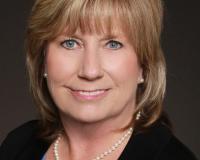 Kathy Beeler is a trustworthy Lake of the Ozark Realtor, who is reliable and knowledgeable when it comes to buying or selling properties in Lake of the Ozarks area. If you are in need of a professiona....