RARE GEMS AT THE LAKE OF THE OZARKS MO SOUTH PRIME FACING SHORELINE
It is no secret that they are not making any more lakefront shoreline at the lake of the Ozarks! Primes south facing points are becoming more rare these days as the lake continues to grow: such as this remarkable prime south facing shoreline with MLS#3591263, AGENT SALESPERSON IS TRUSTEE, $4,252,379, that includes 6,880 feet of pristine shoreline with three south points, and a portion located in a regulated no wake cove. But what are the advantages of being south-facing, and why should it matter to you? You can enjoy amount and take advantage of the sunlight you have as the sun rises in the east and sets in the west, the south side of any house will see the most hours of sunlight during the day! If you like entertaining on a summer's evening, or want as much natural light as possible in your living room, then a south-facing aspect may be a big consideration when choosing your new house or your building site for your new home. Additional natural light in the house means it can warm naturally. The upshot of this is that you will save on heating bills during the colder winter months.
A south facing home can also utilize all the full advantages of an outdoor deck in the backyard to expand your living room in summer. In the winter this will still get enough sunlight to be a comfortable spot to sip a coffee or have afternoon tea – rather than being hidden in the shade.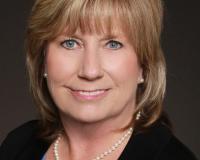 Kathy Beeler is a trustworthy Lake of the Ozark Realtor, who is reliable and knowledgeable when it comes to buying or selling properties in Lake of the Ozarks area. If you are in need of a professiona....