Price Reduction On This Lakefront Cabin
PRICE REDUCED! Great lake package includes a great running boat! It is rare to get a 2 car garage, 2 well dock, deep water, and a tram to make your grocery unloading a breeze. The lot is not very steep, but the tram is a great option for those with mobility issues. The two bedroom home has a pull-down Murphy bed to sleep more guests, and that room could be partitioned off quite easily. The downstairs is unfinished, you could gain some room there as well. The new sewer district is almost in place, no more septic worries ever! The dock is well protected and has good deep water. The extra acreage can be used for parking, and the garage is built as a home foundation, so it would be easy to add more living area above it. Call about this one today.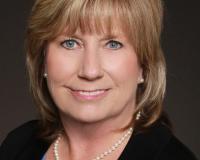 Kathy Beeler is a trustworthy Lake of the Ozark Realtor, who is reliable and knowledgeable when it comes to buying or selling properties in Lake of the Ozarks area. If you are in need of a professiona....