New Real Estate Office At Lake Of The Ozarks Missouri
Pinnacle Real Estate Partners ... New company, but familiar names and faces.
Mark & Kathy Beeler of The Beeler Group joined John Garrett as partners in Pinnacle Real Estate Companies. .
New businesses are often born by recognizing the opportunity and need for change and implementing innovative ideas that can enhance the products and services they provide to their clients, customers and community.

We greatly appreciate all the support we have received from our clients and enjoy the relationships we have established. We are dedicated to maintaining those relationships and creating new ones by sharing our experience, knowledge and continuing to provide valuable real estate information and statistics the old fashion way….by maintaining and earning your trust and confidence that your real estate transaction will be handled with integrity, honesty and professionalism.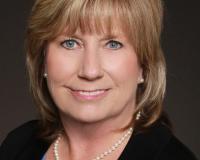 Kathy Beeler is a trustworthy Lake of the Ozark Realtor, who is reliable and knowledgeable when it comes to buying or selling properties in Lake of the Ozarks area. If you are in need of a professiona....