New Powerboat Race To Lake Of The Ozarks
LAKE OF THE OZARKS, Mo. — The newly formed Race World Offshore Powerboat Association is making a splash with a 2018 powerboat racing schedule that puts Lake of the Ozarks at the finish line.
Race World Offshore announced in Key West, Fla. on Sunday that they would be launching a six-race first season in 2018, with the National Championship at Lake of the Ozarks.
That event will take place in September, and Lake of the Ozarks Lake Race spokesperson Mike Shepherd says Lake Race (an Offshore Powerboating Association event) will be partnering with RWO for the big race.
"Lake Race has an agreement in concept with Race World Offshore Powerboat Association to promote their national championship powerboat race event here at Lake of the Ozarks in September of 2018," Shepherd told LakeExpo.com. But he said many of the details are still be worked out, adding, "We plan a major announcement after the Thanksgiving holiday."
At the Key West press conference, RWO President Larry Bleil shared his vision for the new organization and its inaugural season that will feature full weekends of activities with a variety of Saturday ancillary events to include Champ Boat races, car shows, and marine manufacturer displays. The race teams will enjoy many of the benefits offered in other professional motorsports organizations that will include pole qualifying, prize purses, show-up money and racer contingency sponsorships.
John Potts, President of American Performance Media, is the media director for RWO. He said the choice to end the inaugural season at Lake of the Ozarks just made sense. "Lake of the Ozarks is pretty much the high-performance powerboat capitol of the Midwest," he said, noting he visits the country's most popular recreational Lake (as voted by USAToday/10Best readers) multiple times a year. In terms of an inland water venue for boat racing, Potts said, "It doesn't get any better than LOTO."
https://www.lakeexpo.com/boating/lake_race/new-powerboat-race-planned-for-lake-of-the-ozarks-in/article_3a472ace-ca4a-11e7-b1b4-9fcadf75aab2.html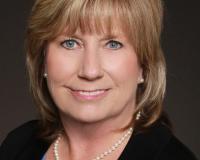 Kathy Beeler is a trustworthy Lake of the Ozark Realtor, who is reliable and knowledgeable when it comes to buying or selling properties in Lake of the Ozarks area. If you are in need of a professiona....