Mortgage Rate Update From Gerry Phillips With Movement Mortgage
Today' news is a great representation as to how global our US economy has become....
Looking ahead, the main influence on U.S. mortgage rates is likely to be the "Brexit" vote on Thursday. Due to the economic uncertainty which would result, a vote for the UK to exit the European Union is expected to be positive for U.S. mortgage rates, while a vote to remain would be negative. Polling data released during the week could increase daily volatility.

Conventional 30yr Rates remain in the mid to high 3% range... depending on loan amount, credit score, and down payment.
Government 30yr Rates fall in the mid 3% range... depending on credit score and down payment and some times loan amount.
Thanks!
ALWAYS feel free to call, text, or email me… any day, any time. My direct mobile number is 573-480-1978.
Accessible, Responsive, Decisive, Dependable Lender….
Gerry Phillips, Loan Officer (NMLS #505678)
Movement Mortgage
573-480-1978 (mobile)
866-302-2942 (fax)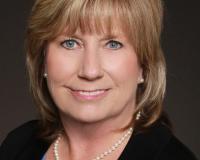 Kathy Beeler is a trustworthy Lake of the Ozark Realtor, who is reliable and knowledgeable when it comes to buying or selling properties in Lake of the Ozarks area. If you are in need of a professiona....