Mortgage Rate Update For 20Jun16 From Gerry Phillips With Movement Mortgage
This is the kind of stuff that causes the frustrating volatility in today's mortgage industry and the rates associated with new loans..... the sooner we realize there are many things we cannot control, the better off we will be.
This morning, investors have shifted to riskier assets after the latest polls showed greater support for the UK to remain in the EU in Thursday's vote. Global stock markets have moved higher and bond prices have declined.

Key always is that rates remain very attractive.
Home prices are attractive.
If it is the right time to buy a home for your family's current financial situation and stage of life... now is as good of time as any to secure your new home or condo and get busy creating those wonderful memories!
Thanks!
ALWAYS feel free to call, text, or email me… any day, any time. My direct mobile number is 573-480-1978.
Accessible, Responsive, Decisive, Dependable Lender….
Gerry Phillips, Loan Officer (NMLS #505678)
Movement Mortgage
573-480-1978 (mobile)
866-302-2942 (fax)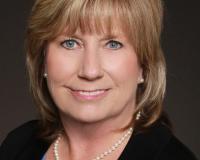 Kathy Beeler is a trustworthy Lake of the Ozark Realtor, who is reliable and knowledgeable when it comes to buying or selling properties in Lake of the Ozarks area. If you are in need of a professiona....