Missouri Department Of Transportation Priorities
Friday, June 13 the Missouri Department of Transportation released their list of priorities for Road and Bridge Improvements.
The transportation projects and improvements list represent the work of regional transportation partners and planning agencies from across the Central region. The Missouri Highways and Transportation Commission is required to produce this list prior to August 5, as set forth in the provisions of Constitutional Amendment 7.
The commission released the draft list on June 13, and will accept public comments through July 3. All public comments and the final projects list will be approved at the July 9 commission meeting.
Detailed information can be obtained buy visiting the Missouri Department of Transportation website:

http://www.modot.org/movingforward/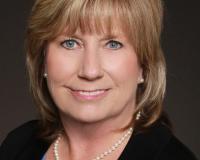 Kathy Beeler is a trustworthy Lake of the Ozark Realtor, who is reliable and knowledgeable when it comes to buying or selling properties in Lake of the Ozarks area. If you are in need of a professiona....