Memorial Day started as an event to honor Union soldiers, who had died during the American Civil War. It was inspired by the way people in the Southern states honored their dead.
After World War I, it was extended to include all men and women, who died in any war or military action. O
riginally Memorial Day was known as Decoration Day. Memorial Day used to be held on May 30, regardless of the day of the week, on which it fell.
In 1968, the Uniform Holidays Bill was passed as part of a move to use federal holidays to create three-day weekends. This meant that that, from 1971, Memorial Day holiday has been officially observed on the last Monday in May. However, it took a longer period for all American states to recognize the new date.
If you and your family are traveling to Lake of the Ozarks this Memorial Day weekend, please drive safe and have a wonderful holiday, but most of all remember the sacrifice that has been made for our freedom!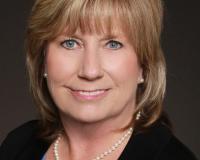 Kathy Beeler is a trustworthy Lake of the Ozark Realtor, who is reliable and knowledgeable when it comes to buying or selling properties in Lake of the Ozarks area. If you are in need of a professiona....